Updated September 26, 2023 - 6:53 pm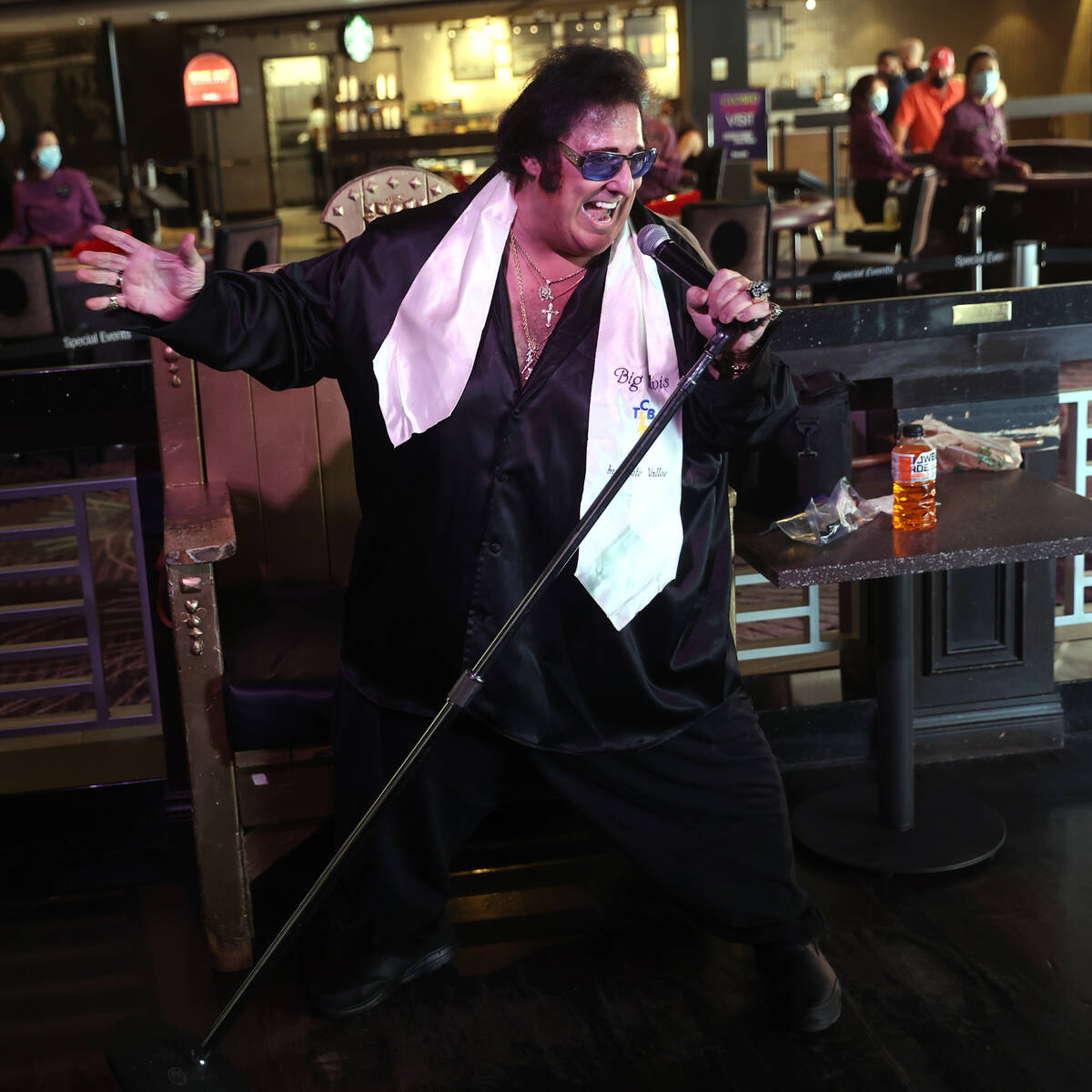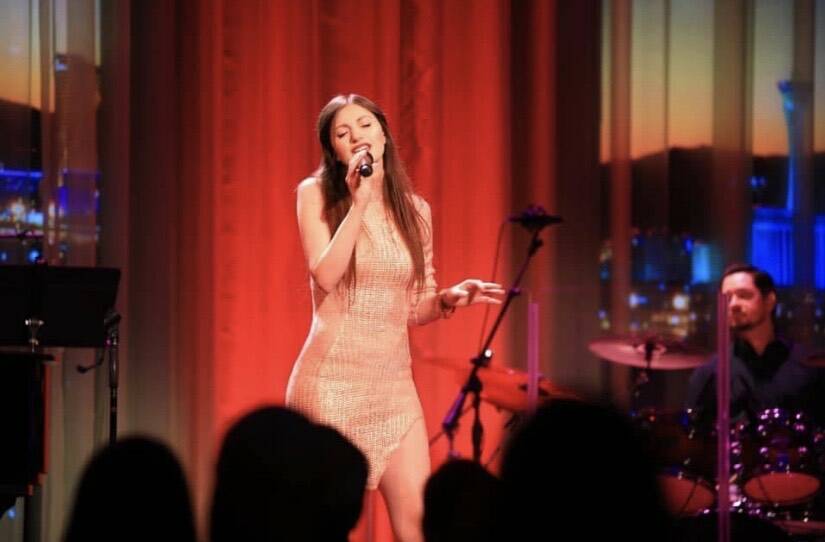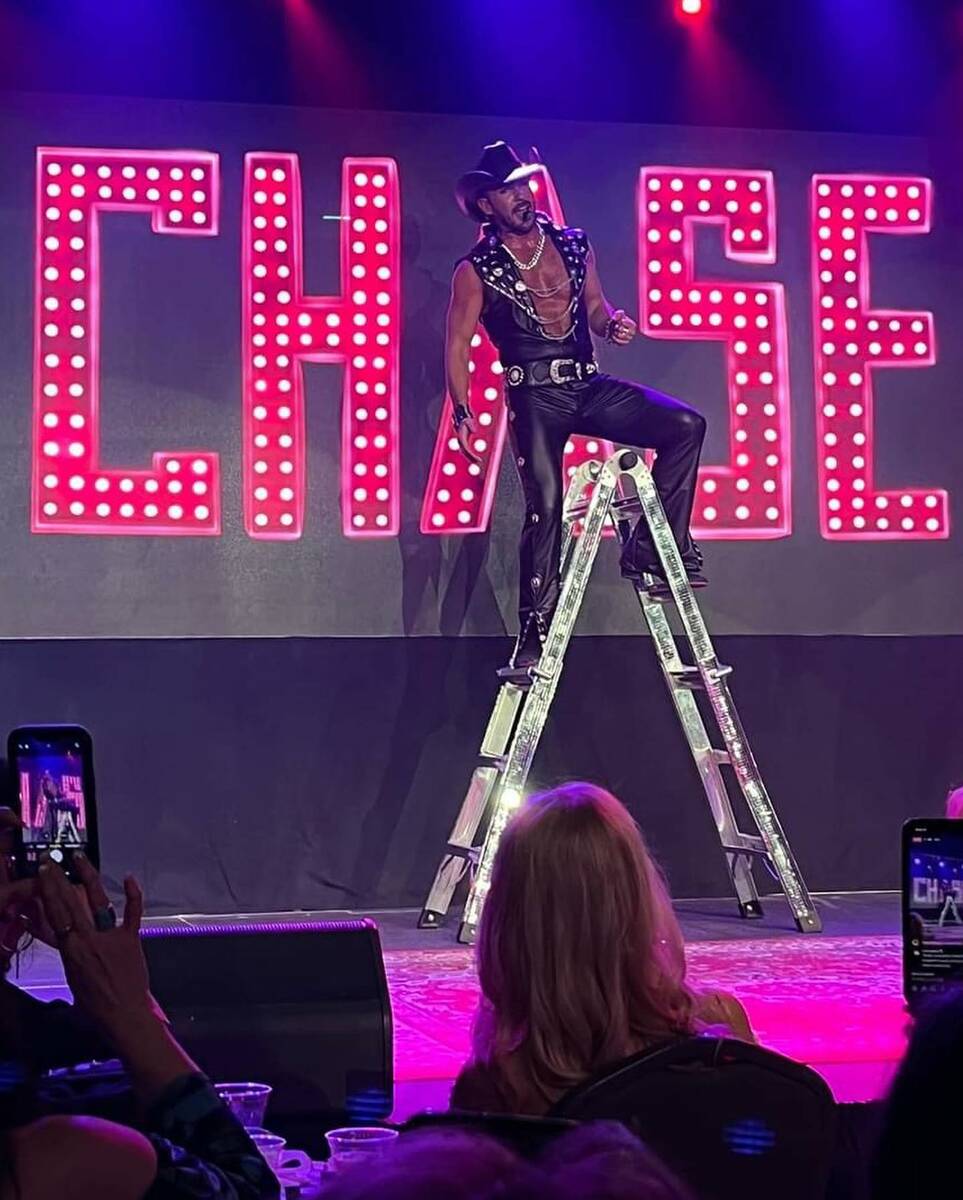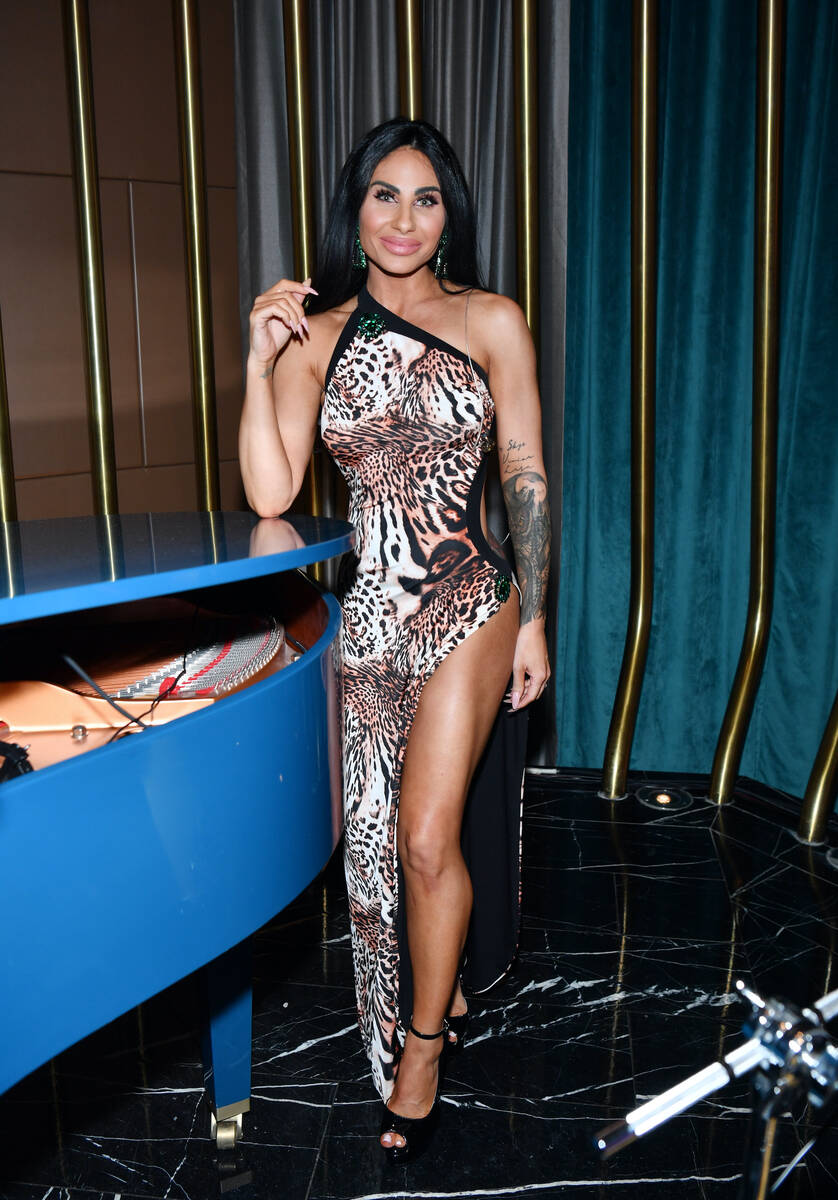 Looking for the coolest hangs in Las Vegas? They're not always where you think. John Katsilometes has you covered with the hippest spots in town, on and off the beaten path. See below for Kats' newest and most righteous suggestions:
U2 tribute band coming to Sand Dollar
L.A.Vation, dubbed "The World's Greatest Tribute to U2," plays Sand Dollar Downtown at the Plaza at 9 p.m. Thursday. Tickets are $30. If this band is the world's greatest, learn "Atomic City" and play it ahead of Friday's release. That would be an epic move. Go to Plazatix.com for intel.
An International flavor
How about a series from International Bar at Westgate Las Vegas? Wide-open party every night. April & Brian 8 p.m.-11 p.m. Tuesday, Nieve Malandra 8 p.m.-11 p.m. Wednesday, In-A-Fect 8:30 p.m.-12:30 a.m. Thursday, Rock Roulette 8:30 p.m.-12:30 a.m. Friday, Audio Mob 8:30 p.m.-12:30 a.m. Saturday, Brooke Wilkes 8 p.m.-11 p.m. Sunday. Through the main entrance, on the right, sound filling the casino. You can't miss it. No cover, 21-over.
The Windjammers visit Santa Fe Station
The Windjammers play Chrome Showroom at Santa Fe Station at 8 p.m. Sept. 29. Jerry Lopez's band is worth the trip. No cover, 21-over. Ask about the "half-hats," as Lopez calls them. stationcasinoslive.com
Gilley's welcomes performers
Gilley's at Treasure Island (just down from Mystere Theatre) hosts Scotty Alexander 8:30 p.m. through Thursday; "Bluegrass & BBQ With Whole Hog at 5 p.m. and Rob Staley at 10 p.m. Friday and Saturday. Staley runs "Home Grown Sundays" at 8 p.m. Sunday. Go to treasureisland.com for intel.
Goin 'Late' at S Bar
The "Late Affair" dining and entertainment at scene at S Bar at Mandalay Bay runs 9 p.m. Saturdays. This is a mix of fine noshes, cocktails (including zero-proof libations and FizzyWater) and entertainment in a swanky lounge hang.
We need to make a return to this hovel ASAP (S Bar was once Red Square, the place personally famous as my first triple-digit bar tab ever in Las Vegas). Go to mandalaybay.mgmresorts.com for the intel.
Rockin' at Boulder Station
Boulder Station continues its Power 88 Freestyle Fridays at the tradition-rich Railhead. Throwback jams and R&B in a made-for-music haunt. Doors at 9 p.m., no cover, 21 and over.
Twins ongoing at Piano Bar
The Twins dueling piano show at the Piano Bar at Harrah's runs 9 p.m. Wednesdays through Sundays. Kimberly and Tamara Pinegar's festival of sing-alongs packs the place. Slip them a request, and also a tip. No cover.
Pete Vallee at Harrah's Piano Bar
The Pete Vallee juggernaut continues at Harrah's Piano Bar. Valle's Big Elvis show plays 2 p.m., 3:30 and 5 p.m. Mondays, Wednesdays and Fridays. Vallee has been singing as The King for some 25 years. No cover. Maybe you'll be called up as "Little Elvis." I know I have.
Grandview gets 'Dirty'
On the topic of only-in-VegasVille entertainment, "The Dirty at 12:30" comedy showcase is purring along at South Point's Grandview Lounge at 11:59 p.m. Fridays. That's 31 minutes earlier than 12:30, but a chance to get, um, lubed up at the bar. But not too much. We'll turn "Lefty" loose on you.
David DeCosta at Siegel's Bagelmania
A first for our friends at Siegel's Bagelmania, with crooner David DeCosta at 10 a.m.-2 p.m. Sundays. He works for tips in his Sinatra-styled presentation. This is a CHA for the singing, and also the brunch experience. My favorite menu item is the Jason Strauss Avocado Toast; best beverage is the FizzyWater named for yours truly.
Whip Its at Carnival
The city's predominant, parody, German-flavored, leather-clad, S&M-tinged, rock-cover band continues to throw it down at Harrah's Carnaval Court. We speak of The Whip Its, wielding microphones, guitars and also riding crops, play 2 p.m.-7 p.m. Thursdays, Fridays and Saturdays. Musically superior. Funny. And even a little unsettling. No cover; feel the vibe with this veteran act.
Alain Nu at Notoriety Live
Our first mentalist ever in CHA, Alain Nu, "The Man Who Knows," runs 5 p.m. Thursdays through Sundays at Notoriety Live. He is an international man of mystery, who, according to the venues, uses "untold powers to foretell our actions, reveal our unspoken thoughts and create seemingly unexplainable phenomena." It's not untold now. We tellin' it. Go to notorietylive.com for intel.
'Joiful Jazz Wednesdays'
"Joiful Jazz Wednesdays" starring the Jazz Outreach Initiative "JOI" Jazz Orchestra, performers at 7:30 p.m. every first and third Wednesday of the month. This is a show loaded with original, big-band compositions and unique arrangements from some of the city's top players.
Check out Ross at Times Square
Bar at Times Square at New York-New York runs dueling pianos from 8 p.m.-2 a.m. daily. Column fave Sarah Hester Ross is in the room Fridays, Sundays and Tuesdays. This nightspot has been a singalong destination since the hotel opened 26 years ago. Go to newyorknewyork.mgmresorts.com for intel.
LVA Trio at Vic's Las Vegas
The LVA Trio is the anchor band at Vic's Las Vegas from 6-9 p.m. Sundays through Thursdays; 7-10 p.m. Fridays and Saturdays. These kids play like grown-ups. Go to vicslasvegas.com for all the intel.
Chase Brown at Notoriety Live
The charismatic, leather-vested Chase Brown performs his "Vegas Country" showcase at Notoriety Live at 8 p.m. (doors 7 p.m.) on Fridays. Brown has effectively merged country and rock, and also mirrors and ladders. Or, at least one ladder. His "disco ladder" is a fantastic stage prop, and the guy's got chops. Go to NotorietyLive.com for intel.
Cole, Romano coming to Italian American Club
Column faves Nicholas Cole and Carmen Romano hold court at the lounge at the Italian American Club beginning at 6 p.m. Fridays and Saturdays. Cole is up first, followed by Romano at 7:30 p.m. Skilled, versatile, experienced … And try the veal, for real. Get the full scoop at IACVegas.com.
'Trailer Park Parties' with Vicki Barbolak
"Trailer Park Parties" hosted by comic Vicki Barbolak, have become a thing at Kimmel's club. There's comedy, music, "Trailer Park Trivia" and drink specials. Barbolak is often on the promenade milling with tourists. The scene starts at 7:30 p.m. Tuesdays. Prepare for two hours of frivolity. Go to Caesars.com for information.
Steph Payne at Bootlegger Bistro
Usually, if she's there, I'm there. Payne hosts "The Industry Affair" from 9 p.m.-midnight Fridays, usually alongside Joey Melotti (we also know him with his decadeslong run with Barry Manilow). No cover, top talent, late-night menu. The classic vibe is complimentary.
Rita Lim at Piazza lounge
How about some Rita Lim from 7 p.m.-10:30 p.m. Sundays at Tuscany's Piazza lounge. There seems no limit to the music Lim and music director/keyboardist Dave Siegel can perform live. We have requested some Irving Berlin, followed by the '80s band Berlin, at the next show. They can play that medley. No cover for this favorite Cool Hang.
Ashley and Aaron Fuller at Brad Garrett's Comedy Club
Ashley and Aaron Fuller's ensemble continues to serve as the house band at Brad Garrett's Comedy Club from 7-8 p.m. and 9:30-midnight on Fridays and Saturdays. Fun follows funny at BGCC.
.
.
John Katsilometes' column runs daily in the A section. His "PodKats!" podcast can be found at reviewjournal.com/podcasts. Contact him at jkatsilometes@reviewjournal.com. Follow @johnnykats on Twitter, @JohnnyKats1 on Instagram.