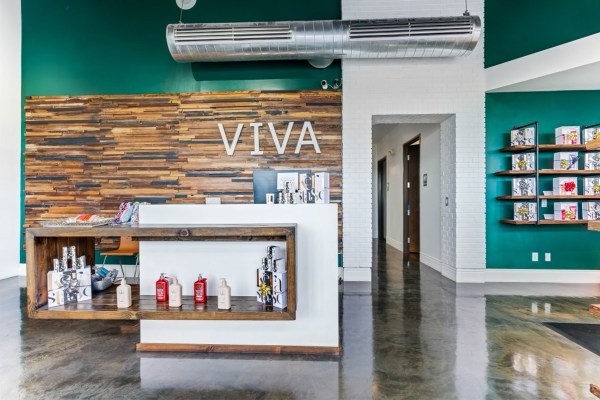 Discover Hair Nirvana at Two Stunning Locations in Las Vegas
In the glitzy city of Las Vegas, where dreams come to life and style is celebrated, there's a place where hair transformations are elevated to an art form, and hair becomes a work of pure brilliance—Viva Hair Studio. Embodying the essence of beauty and sophistication, Viva Hair Studio is one of the best hair salons in Las Vegas, renowned for its exceptional stylists, innovative techniques, and two extraordinary locations that redefine hairstyling brilliance.
Owned by Julie Adams: A Female-Owned Business Shaping Hair Perfection
At the heart of Viva Hair Studio's success lies an inspiring story of female empowerment. Julie Adams, the visionary owner and creative force behind Viva Hair Studio, has infused her passion and dedication into every aspect of the salon. As a female-owned business, Viva Hair Studio elevates hairstyles and sets an empowering example for women in the industry.
The Salon of the Vegas Golden Knights Cheerleaders: Celebrating Excellence
Viva Hair Studio proudly stands as the go-to salon for the iconic Vegas Golden Knights cheerleaders. This honor speaks volumes about the salon's unparalleled expertise and reputation. The trust these esteemed performers bestowed upon Viva Hair Studio is a testament to the salon's dedication to delivering top-notch hairstyles that match the caliber of Las Vegas' esteemed entertainers.
Original Location:
10870 W Charleston Blvd Suite #120, Las Vegas, Nevada 89135 – Located in Wonderful Summerlin, the Beverly Hills of Las Vegas
Location: https://goo.gl/maps/xna92YiGvEn9kgw1A 
Viva Hair Studio's journey to greatness began at the marvelous location of 10870 W Charleston Blvd Suite #120, Las Vegas. Nestled in the illustrious neighborhood of Wonderful Summerlin, this studio exudes a touch of elegance reminiscent of Beverly Hills itself. As the original Viva Hair Studio, it has been the cornerstone of hair perfection in Las Vegas, attracting discerning clients from all over.
Located in Summerlin, where luxury and opulence thrive, this studio serves as a beacon of hairstyling excellence. The sophisticated charm of the neighborhood blends seamlessly with the talent and artistry of Viva Hair Studio's hair stylists in Las Vegas. Each appointment at this delightful location is an exquisite experience, enveloping you in a world of beauty and pampering.
Second Location:
9037 W. Sahara Ave., Las Vegas, Nevada 89117
Location: https://goo.gl/maps/XioKeuCmCRVNtXfC8 
Viva Hair Studio's second location complements its original counterpart in every way. The studio's allure lies in its convenient accessibility and dedication to delivering the same level of excellence at the flagship studio. Even though it is in a bustling neighborhood, it retains the essence of Viva Hair Studio's extraordinary standards.
When you enter Viva Hair Studio, you'll encounter a haven of modern chic where creativity and elegance unite to produce breathtaking results. This location embraces the same spirit of artistry and professionalism. Here, you can trust the skill and expertise of the best hair stylists in the business, who bring their exceptional talents to every appointment.
Why Viva Hair Studio?
At Viva Hair Studio, the commitment to being the best hair salon in Las Vegas goes beyond just delivering impeccable hairstyles. They utilize top-of-the-line products and employ cutting-edge techniques to ensure your hair receives the utmost care and attention it deserves.
Whether you're seeking a glamorous makeover or a subtle touch-up, Viva Hair Studio's stylists are your partners in unlocking your hair's true potential. With their artistry and expertise, they guarantee you'll leave with a smile that reflects the newfound confidence your beautiful hair brings.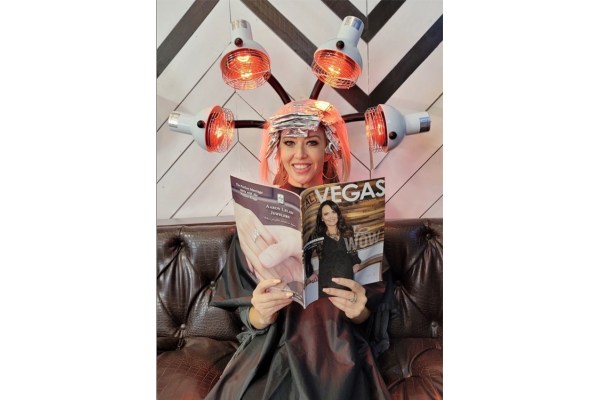 Book your appointment today at either of Viva Hair Studio's two remarkable locations and embark on a hair journey like no other. Elevate your style, embrace your beauty, and immerse yourself in a world of hair perfection. Viva Hair Studio is here to make your hair dreams come true, one strand at a time.
Members of the editorial and news staff of the Las Vegas Review-Journal were not involved in the creation of this content.